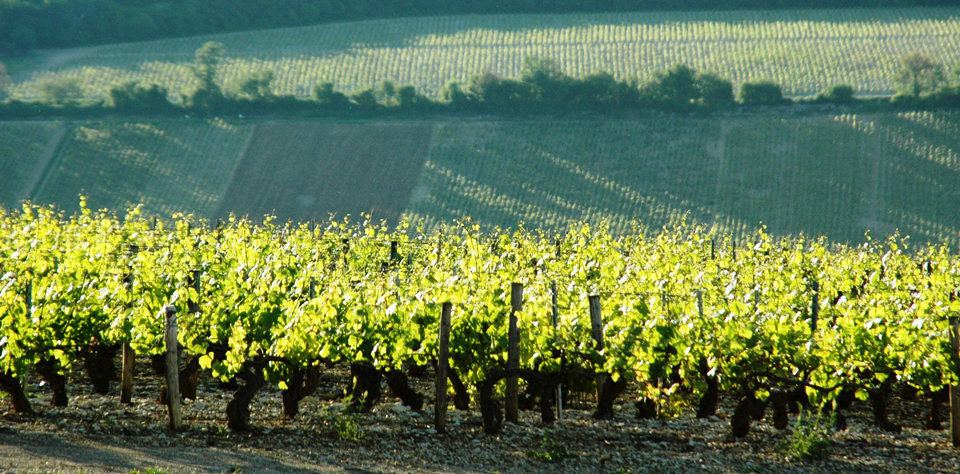 More grapes for even better wines!
The 2018 vintage was a memorable one in Burgundy, with impressive quantities of fruit that provided a pleasant surprise for winemakers. This no doubt facilitated access to grapes of great quality, according to Yonne winemaker and soil expert, Lucie Depuydt. As such, the Chablis wine house J. Moreau & Fils is increasing its supply of fruit rather than must to better control the transformation of the grapes and the style of the wine, all part of its quest for excellence.
Building on solid, long-standing partnerships based on trust and mutual respect, the wine house was delighted to procure grapes for the first time for three Chablis Premier Cru wines: Mont de Milieu, Beauroy, and the highly-sought-after Fourchaume. Today, by offering 10 appellations of the 16 Chablis crus, J. Moreau & Fils has taken a significant step forward.
To this can be added the appellations which were already acquired as grapes: Bourgogne Blanc and Bourgogne Aligoté, Chablis, Petit Chablis, the grand cru Valmur, and the premier crus Vaillons and Montmains.
The cherry on the cake is that in 2018, the winery welcomed its first organic must, producing some 5,300 bottles of Chablis premier cru Montmains. However, the winery's official organic certification will not be effective until the 2019 vintage.

Vinification


The grapes immediately went into three presses, for slow and delicate pressing to respect their personality. They were then settled, with 20-30% put into barrels at the start of fermentation, mainly the premier and grand crus. The Chablis appellation remained in stainless-steel vats to preserve its characteristic freshness. But the other cuvées have 10-40% of wine that has seen oak. This ageing brings finesse and complexity, and over time – such as for the 2017s which were aged for more than a year – brings greater concentration.
The latest additions to the range are the Chablis Grand Acacia and the unoaked Chardonnay, in the J. Moreau & Fils style that is all about crispness, specially labelled for English-speaking markets as a "cool climate unoaked selection".
CHABLIS GRAND ACACIA 2018
More than three years of trials resulted in the first cuvée of a Chablis with an original personality marked by an unusual wood: Acacia. Aged on lees for nine months, half in 400-liter barrels from southeastern France given a long, light toast. The wine is presented in engraved bottles highlighting the date the wine house was founded with a screw-top to preserve its aromatic vivacity and minerality. A unique wine, with very floral notes over a lovely citrus freshness.