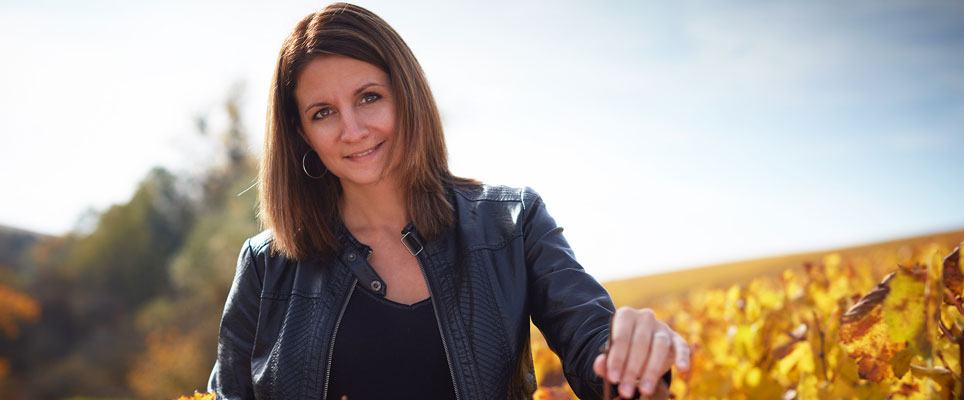 Since 1999, J. Moreau & Fils has developed the original and highly dynamic concept of "viniculture" and, by extension, the profession of "viniculteur." "Viniculture" is the link between vinification and viticulture, combining two intrinsically linked aspects of winemaking – the work in the vines and that in the winery and cellar.
At each step, our main asset is the alliance of savoir-faire. This savoir-faire is embodied by Lucie Depuydt, the winemaker who like a jeweler chiseling a gem, combines her geological knowledge to handle the wines carefully and with precaution to both bring out and protect the subtle and very sensitive aromas of Chardonnay grape.
Chablis-born Lucie Depuydt, the winemaker for the past seven years, has been sharing her close understanding of the local soil and experience in the world of winemaking.
«[...] my aim as an enologist in a region like Chablis is to preserve as much as possible the aromatic potential in the grape, to bring out the expression and characteristics of the terroir after vinification. […] »
Her work starts with selecting plots, continues by monitoring the vines with partner winegrowers during the key phases of the growth cycle, and establishing the date for harvest in particular. Lastly, she supervises the vinification, ageing and blending of the Chablis wines made by J. Moreau & Fils.