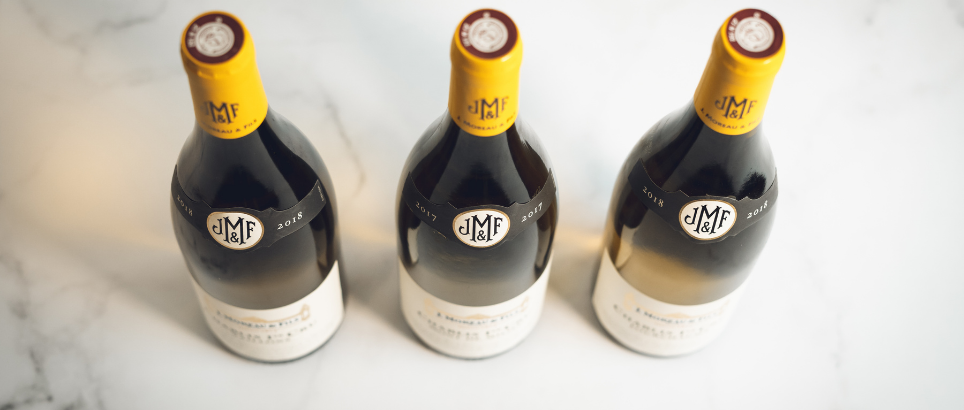 Pure and authentic wines characterised by an original blend: subtle minerality and intense fruitiness, structure and aromatic complexity, and a constant hint of smoke, proof of a preserved terroir.
The House handles its wines carefully and with precaution, simplicity and efficiency. All of this gives the wines a unique expression that is illustrated by an intense citrus nose, with fresh hazelnuts, underscored by a subtle minerality with a characteristic smoky edge. In the mouth, they are fresh, dense and very aromatic, with notes of blossom, nuts and sometimes, for certain crus, a finish of sweet spices and confectioner's custard.

The style asserts itself through wines that are elegant yet intense, fruity yet mineral, sweet yet fresh, and perfect for enjoying young yet delicious after a few years – a paradox and a challenge risen to by J. Moreau & Fils.

Each "cuvee" is the radiance of its terroir of origin and our range of wines is an invitation to discover the incredible mozaic of Chablis and many other terroirs.